After providing premier teaching tools for free for two years, we are transforming Wise App into an exclusively premium experience. We have crafted this experience with input from millions of teachers and students and brought you the best features that you would need to prepare a great online teaching experience.
Wise is the #1 software for online teaching institutes
Some well-known clients around the world use Wise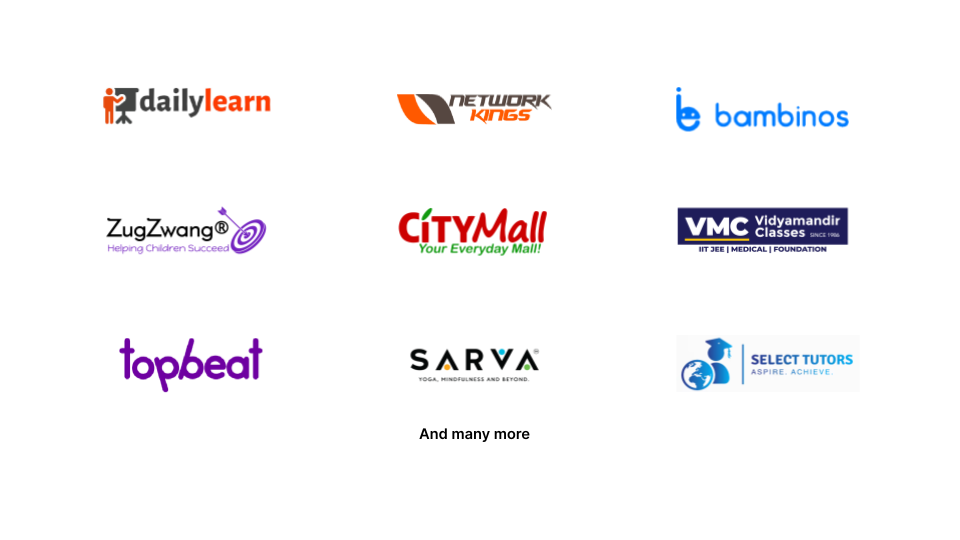 What is Wise Premium?
Wise solves every problem faced by online education businesses. It's a one-stop platform to manage and operate your organisation. Want to keep your brand intact while using Wise? You can easily integrate Wise behind your website or app.
With Wise Premium, you get unbelievable prices and amazing features for your online institute.
Read on…
#1. Add Unlimited Classrooms, Teachers & Students
Wise has been liked by institute admins, teacher and students around the world. It is super easy to use for everyone. You can use amazing in-built integrations of classroom tools for conducting engaging discussions, taking tests, sharing resources, and giving assignments.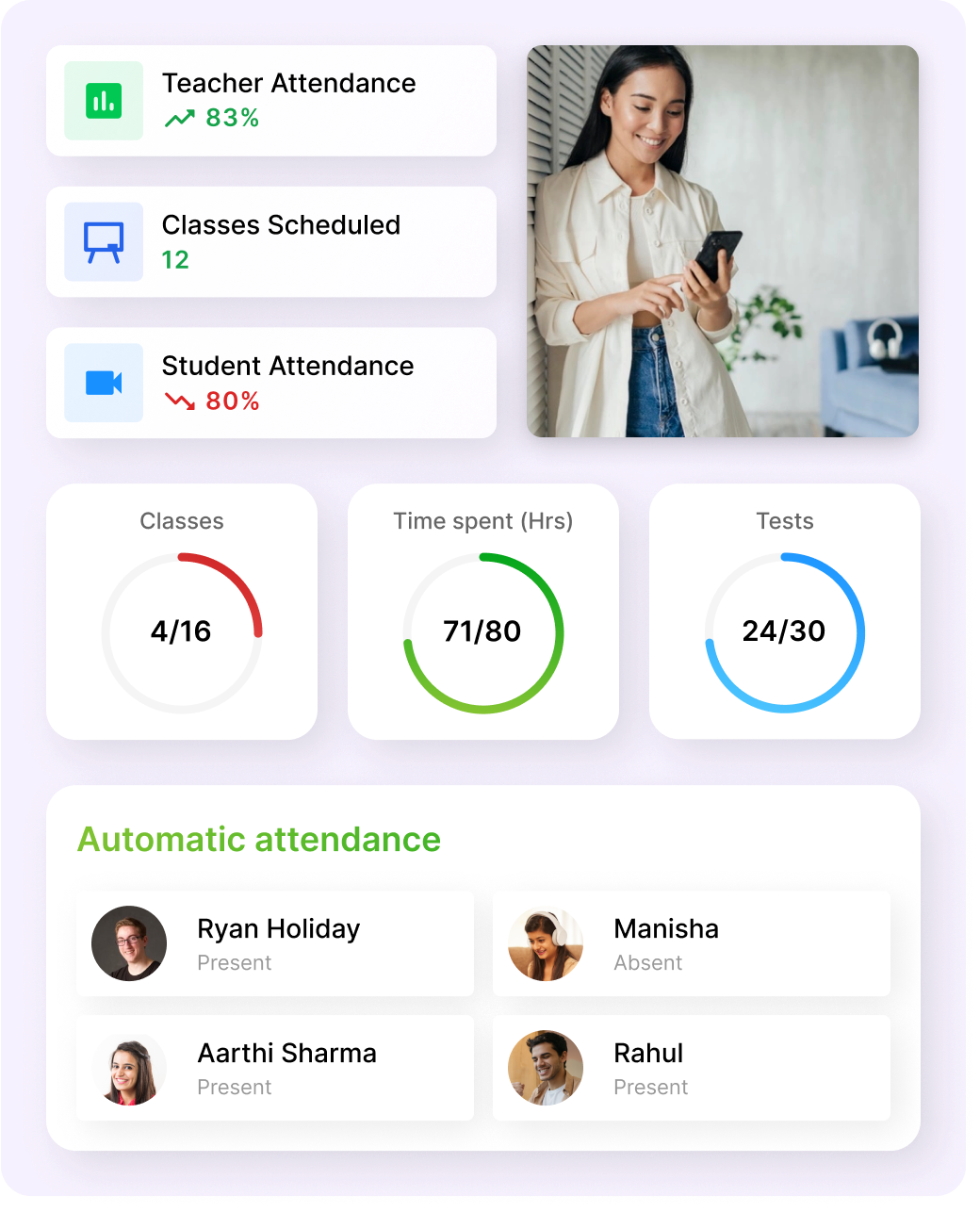 **Super Admin Experience**
Analytics for Classrooms, Teachers, and Students
Add multiple admins to manage your institute
Assign classrooms or batches to multiple teachers
Setting to auto-record all live sessions
and much more
❗

Want help moving your online institute, teacher, and students to Wise?
Get in touch with the sales team (sales@wiseapp.live) to discuss your migration plans and use-cases.
#2. Conduct unlimited premium live classes
With Wise Premium, you get the best live class experience. We use Zoom's native environment to create an unparalleled live class experience. We have battle-tested our platform, and on average, we host up to 10,000 live sessions every day!
According to our experience, most online teaching businesses already use Zoom for their live classes because of its amazing live class UI. Also, it's stable, has a customisable environment, and can be used to deliver courses in low internet areas.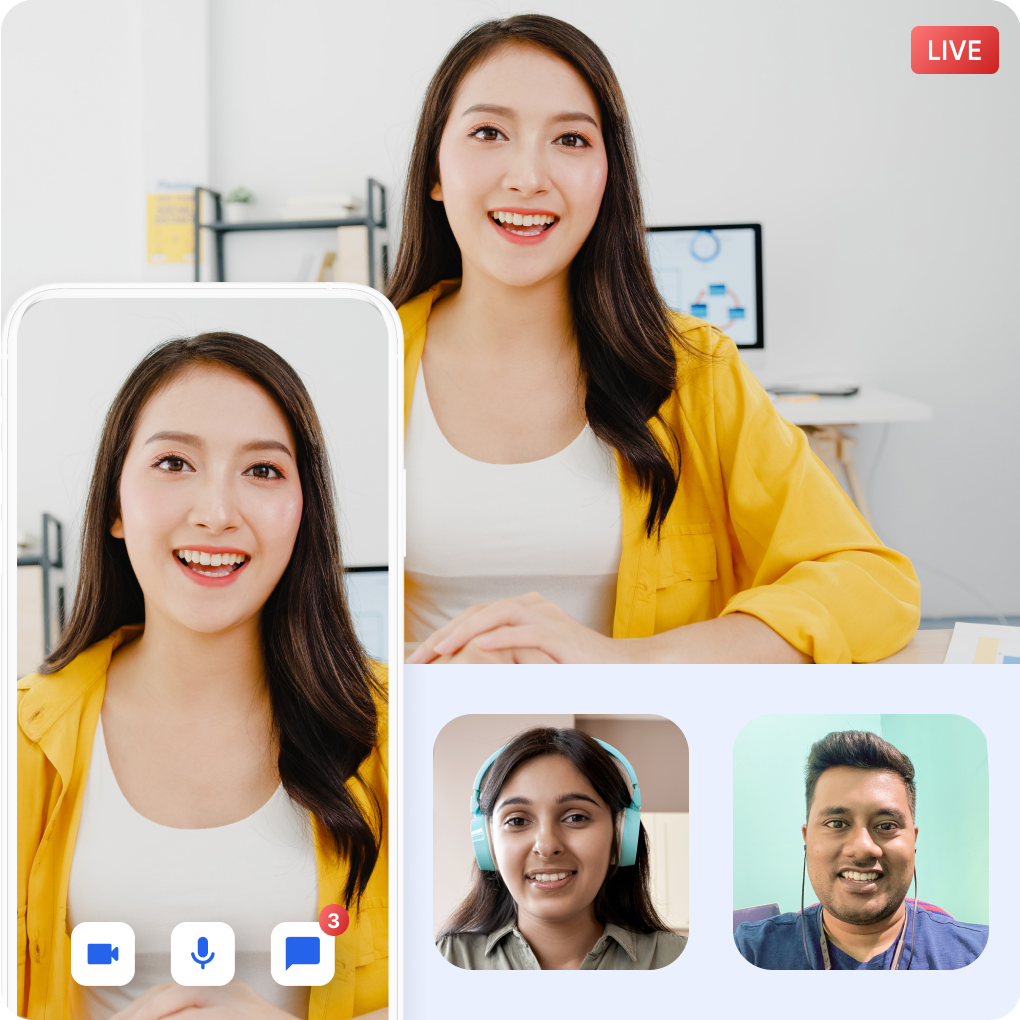 **Live Class Features with Wise Premium**
Enable automatic recordings for all live classes – Wise Premium automatically shares your session recordings with students in the classroom. Students can not download or share them.
Get automated attendance for all students – Wise Premium gives absent/present and percentage attendance to know who is attending your session for how long.
No time limit for your meetings
Start a Whiteboard in your meetings with a single click
Increased participant limit to 300 – Your live classes can be attended by up to 300 students now!
Teacher controls

Mute students in your class
Control student's video
Give remote access to your students
Give students access to a whiteboard
Enable/Disable the waiting room or lock your meetings

Go Live on Youtube along with your live class
❗ Want to integrate live classes on your website or app?
Get in touch with the sales team (sales@wiseapp.live) to enquire about Wise APIs and other integrations.
#3. Share zoom licenses with your teachers and save up to 60%
🎉 Wise is now Zoom's Official Partner in Asia Pacific Region !!
All teachers are allocated a zoom license for their live sessions through Wise. You only pay for the number of concurrent sessions happening in your institute.
We allow you to share your zoom licenses purchased on Wise with all teachers in your institute. You don't need to share email addresses between your teachers or worry about clashing sessions. With Wise Premium, you only pay for the concurrent sessions you take, guaranteed!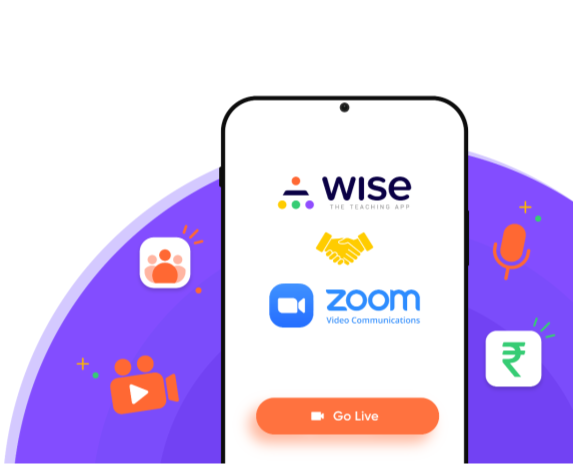 ❗ Do you have 15 teachers but have only two sessions running at a time?
Buy only two licenses and share them with all 15 teachers.
#4. Use Instalment plans to sell your courses
Collecting fees for your classrooms is mission-critical. Wise Premium allows easy and widely used tools to manage and collect fees from your students worldwide.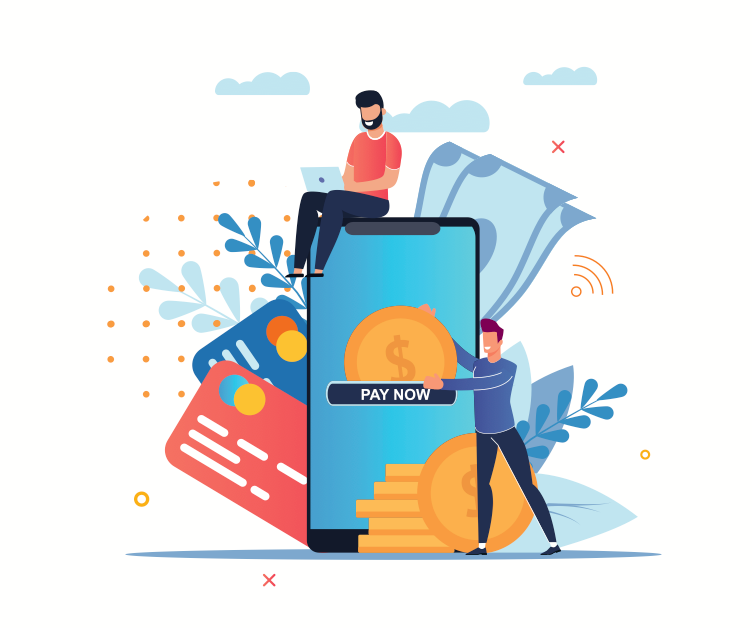 You can choose between one-time payment or a pay-in-instalments plan for your classrooms.
You can have multiple payments options for your students to choose from
Students who don't pay are auto suspended
Pay fee reminders are automatically triggered to students to improve collection.
International students can pay fees using credit cards
You can give manual discounts or add fees collected through offline channels as well
Wise charges 3% for domestic transactions in India and 5% for international transactions
❗ Want to collect fees without any transaction charges?
Get in touch with the sales team (sales@wiseapp.live) to enquire about our Enterprise Plans.
#5. Protect your videos from unauthorised downloads
Wise Premium's security feature protects all your uploaded videos and recorded classes.
All live classes can be recorded in your institute and shared with students automatically.
No students can download or share videos in their classroom
Download of recording files is only allowed for the owner of the institute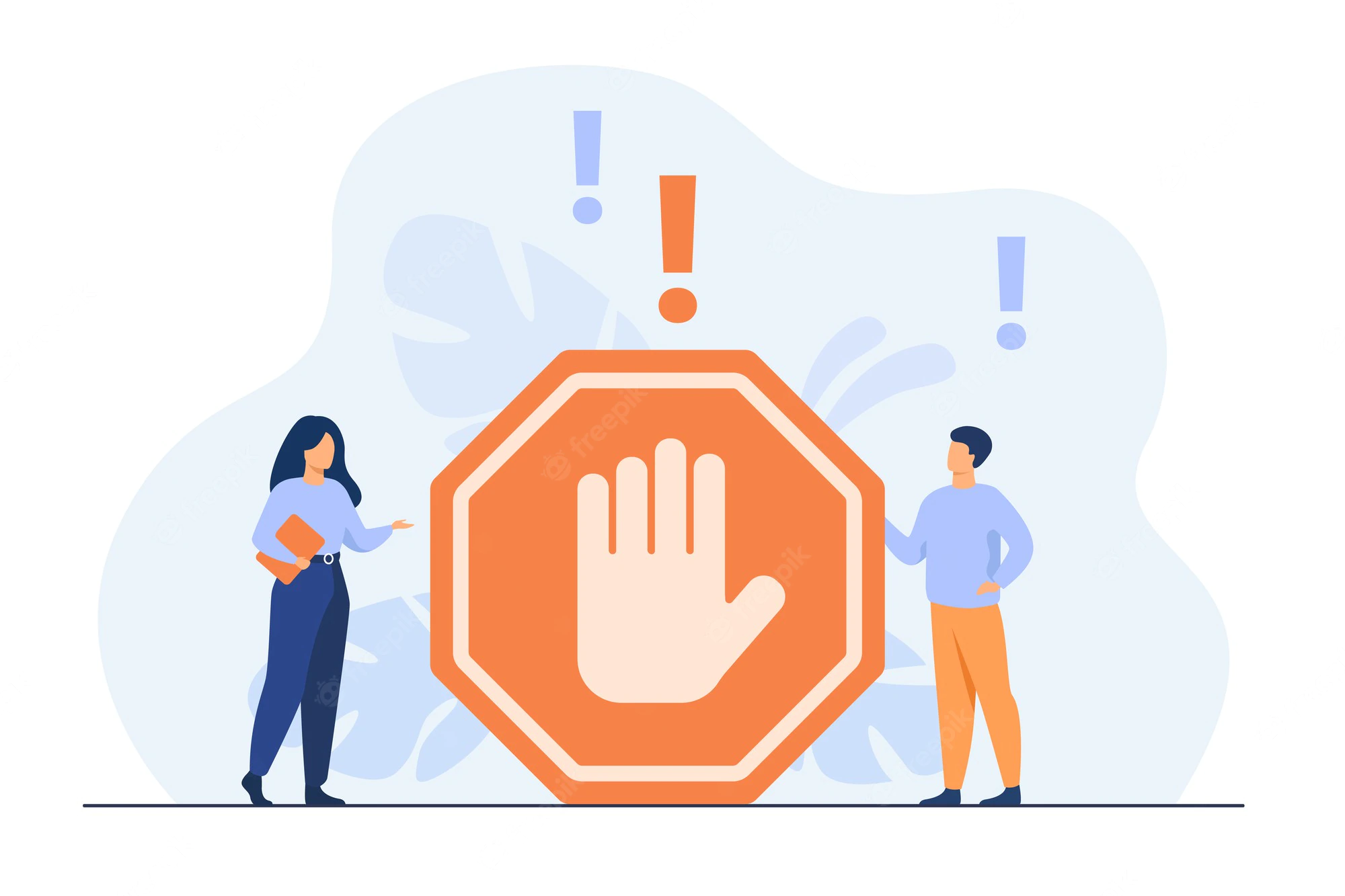 With your Wise premium membership, you will get 50 GBs of free streaming bandwidth for your institute.
To calculate streaming usage, we follow a straightforward method. Let's say your students are watching your uploaded video, which is 400 MB in size,
If only five students watch the complete video, starting to end, around 5x400MB = 2,000MB,
which is ~2GBs of streaming bandwidth is used
If 100 students watch on an average 10% of the video, around 100x400x10%=4,000 MB,
which is ~4GBs of streaming bandwidth, is used.
You can purchase additional GBs from the Wise Premium billing page if you want more streaming bandwidth. The cost of 100GBs for INR 2,000 or USD 30 for users outside India.
❗ Want to get higher streaming bandwidth at a discounted price?
Get in touch with the sales team (sales@wiseapp.live) to enquire about our Enterprise Plans.
What is the cost of Wise Premium?
With Wise Premium, you get a Zoom Business license at a 23% discount @ INR 1000/license/mo* on a yearly plan. The monthly plan is for INR 1200/license/mo*
Your purchased license will be shared with all teachers in your institute. You can save by buying one license for each concurrent live class, that is, live classes that happen simultaneously.
Wise Premium also protects your videos from any unauthorised downloads and sharing. You get 50 GBs of streaming data with your active plan. Beyond this, you pay for streaming bandwidth used by your students.
** Excluding 18% GST. For international customers, rates are USD 16.6 / licence / mo (yearly plan) and USD 19.9 / license / mo (monthly)*
❗ Want to get buy more than 10 licenses at a discounted price?
Get in touch with the sales team (sales@wiseapp.live) to enquire about our Enterprise Plans.
How can you Buy Wise Premium?
Buying Wise premium is a hassle-free experience
Click on Wise Premium in the Account Section
Upgrade your Plan
Buy concurrent license(s) on the monthly or yearly plan

Reaching the Wise Team
📞  +91 7831818181
📨. sales@wiseapplive
🔗. wise.live