Watching your coaching business grow from a small-scale project into a venture to reckon with can be exciting and daunting. It's a time when you should take stock of your business's strengths and what can be improved. You will identify what needs to remain the same — such as the core values and customer satisfaction — and find out you need to upgrade using online teaching software. Your skills in digital classroom management need to grow with your business acumen.
The biggest consideration is the increased number of student enrollments. This doesn't just mean more squares on the screen during online classes; it means more complicated timetables and fee collection processes and more challenging times for your staff.
Here are the factors you must consider to ensure that your growing business can cater to more students and thrive in the competitive coaching industry:
Keeping track of student progress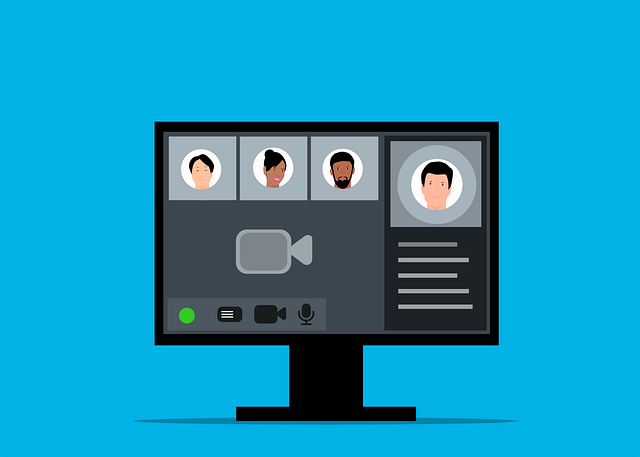 Classroom management and control are feasible if a single teacher tutors ten to twenty students. For example, she can ask them to send homework and assignments via email. But it's tough to imagine how such a model can serve a coaching business where multiple teachers engage with hundreds of students — it's unsurprising if emails go missing or there are other glitches. In such cases, consider opting for an online teaching software that collates all assignments and submissions under one roof. For example, WISE lets management and staff download the activity report of a student with one click.
The same logic applies to examinations and grades, too. Teaching apps and software will not only help you organize exam submissions, but they will also enable teachers to check tests within seconds. A sophisticated exam creator or generator will help you to turn your question bank into a test, set a time duration, and undertake a computerized evaluation once the students are done.
Tracking attendance
Taking daily attendance in a classroom seems like a thing of the past now, especially since many institutes began using biometrics-based systems. Some small-scale coaching centers may continue to take attendance for each class, but for bigger businesses, it makes more sense to invest in an online teaching software that records a student's attendance instead. Some software creates automated attendance reports at the end of each class. They also record the percentage of time the student has actually spent in class.
This saves time for the staff, who can look at the student's attendance record at a glance. It also leaves less room for error.
Ultimately, the key to effective digital classroom management is saving time, resources, and energy to ensure that both teachers and students have a seamless experience.
Streamlining fees and finances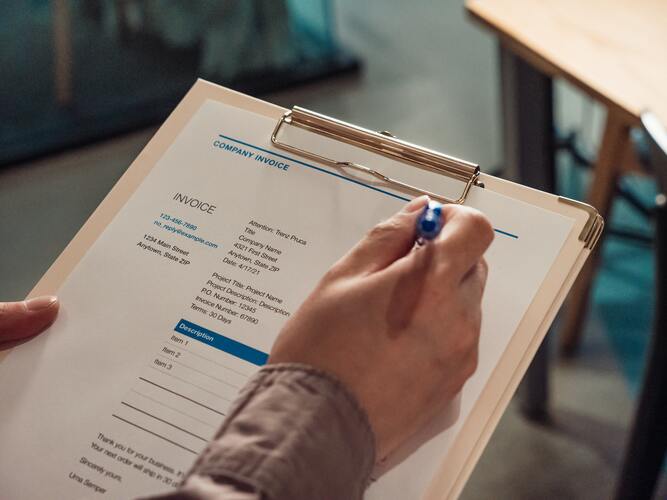 The most crucial part of an expanding coaching business is ensuring that admission and fee payment processes are straightforward and accessible. Instead of asking parents to do bank transfers, you could offer the option of a one-stop payment portal where they can read up about fees and possible discounts and use the mode of transaction of their choice. 
This will help you organize your revenue streams better and allow you to highlight pending payments. In fact, you will no longer have to supervise the process every time someone makes a payment.
Using a payment portal will also lend a sense of professionalism and transparency to your growing coaching business. 
Having clear, direct channels of communication
When a coaching business starts out, it is easier to make announcements and update students by messaging them individually or sending a message to a common group. As time progresses and more students enroll, this can become tedious, and both the management and students may find it challenging to keep track of messages. Consider investing in a service that allows you to send SMSes en masse to the concerned students whenever you want to relay a piece of information.
Building teaching materials and online resources
Compared to in-person classes, online tutoring can seem less hands-on and personal. But this crucial gap can be filled by providing students with notes and videos that help them revise what was taught in class and encourage them to go beyond. It will also aid students in their studies after class and before examinations.
An app like WISE, which provides end-to-end solutions, allows teachers to create digital resource libraries, which their whole class can access. This means that a student can find all the relevant notes related to the subject in one place. The app also allows teachers to record their classes and make them available to students, provided the teacher logs in with a laptop.
Encouraging student-teacher interaction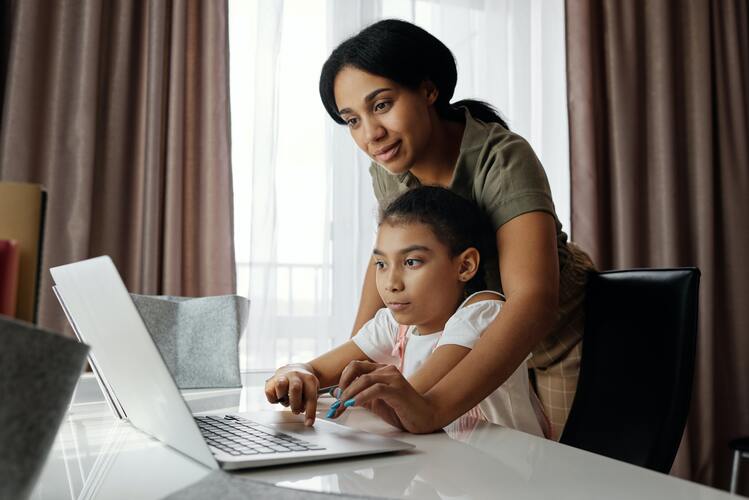 As coaching businesses grow from strength to strength, each student may get an increasingly smaller share of the teachers' and management's time. This is what causes discontent among students and their parents. 
To prevent this, interaction time with students should be encouraged. Classroom management and control are easier when students are alert; teachers should frequently ask questions and seek responses. Online teaching software like WISE foster such participative teacher-student relationships. They allow teachers to decide when to allow or disallow discussions.
At the same time, it's important to seek feedback from students, too. After all, coaching businesses should not become disconnected from their own customers' satisfaction levels.
How to manage teaching and learning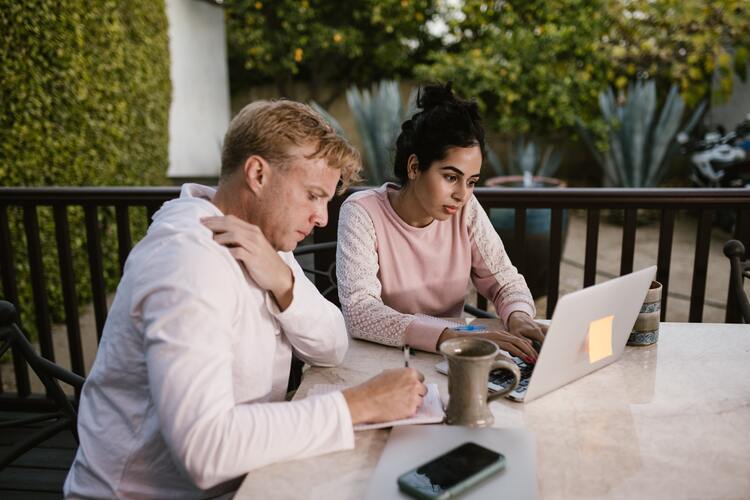 Classroom environments are one of the biggest problem areas for growing coaching businesses. As more students enter classes, discipline will likely become an issue. It is essential to set specific ground rules about behavior and to ensure that students can interact in a manner that is healthy and does not interfere with their learning.
Teaching apps such as WISE ensure that students cannot see each other's personal details, grades, and teacher feedback — a vital step to ensuring a healthy learning environment.
Hiring effectively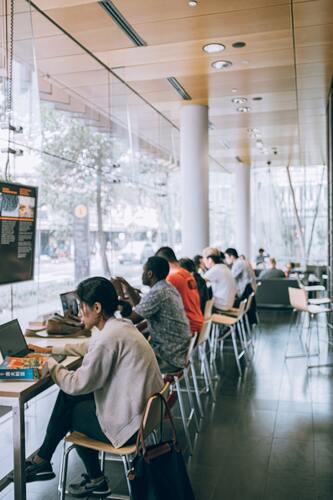 Teaching is a challenging profession because of the level of dedication and intelligence it demands. Teaching online has proven to be even more challenging — knowing how to communicate knowledge is no longer enough. Teachers need to hold their students' attention and make online learning as engaging as it was in the classroom. In a growing coaching business, teachers also have to cope with the pressures of a larger number of students per batch and possibly, more work hours per day.
When hiring online tutors, look for those with experience and a demonstrated ability to make complicated concepts simple and exciting. Look for candidates who are comfortable using technology and are natural public speakers. Seek out individuals who are not daunted by large groups and for whom digital classroom management will not be a hassle. They should be able to build a relationship with each and every student.
By upgrading the infrastructure of your coaching business, you will be simplifying the customer's experience and ensuring that the focus remains on education and learning. Students will no longer have to bother with multiple meeting links and passwords and downloading notes sent on several different messaging groups and email chains. They will be assured that all learning materials can be found in one place.
Investing in optimized digital classroom management will ensure that your teaching staff's attention is not divided. This way, they can give their 100 percent to their craft — teaching and broadening young minds.