In the two years since the Coronavirus pandemic hit economies across the globe, nearly every industry was forced to adapt overnight. Amidst this, the education industry felt some of the harshest impacts of lockdowns and everything going remote. There was, however, a silver lining in this cloud – the education technology, or EdTech sector, was picking up at the time. Some global giants and a couple of significant, established Indian players used effective EdTech marketing tools to capture the market. But the pandemic necessitated everyone to take their teaching and learning to a digital medium, and education as we knew it had transformed into EdTech. 
This transformation was not easy for all, especially students from low-income backgrounds who could not afford expensive certifications, exclusive-access course material, or even laptops. The other category was that of independent tutors – subject matter experts and excellent teachers, but without the institutional support of a university or the business expertise of cross-functional corporations. It came upon these people to now not only teach but also to create content in the form of courses and modules, gather a student base, and monetize that content. How did they grow their education businesses? The bridge between their expertise and their targets was effective EdTech marketing. Continue reading to discover the marketing best practices that EdTech entrepreneurs adopted during the pandemic.
Product Differentiation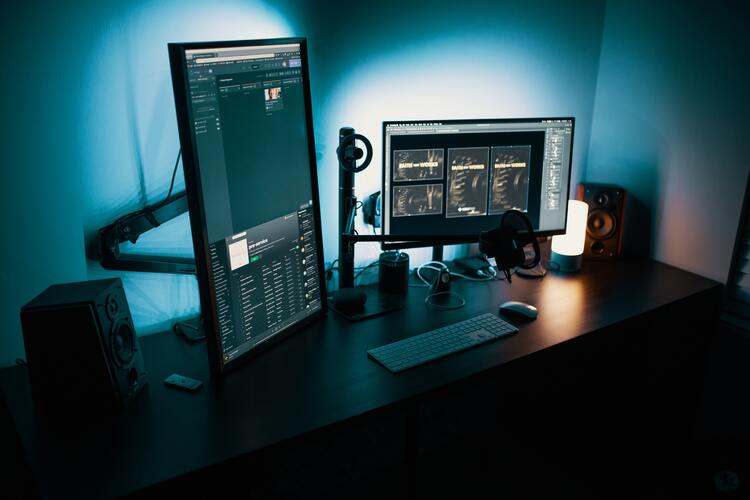 Effective marketing begins with identifying customer demands and then the best ways you can fulfill them. Identifying your niche also means having to identify your competitors. How are online tutoring businesses operating currently? What can you offer that isn't already available in the same market? How can you make it accessible to your target group of learners? Where does the price point of your offering lie in comparison to competing services? How can you tailor your offering to attract learners? It is vital to have answers to these questions to grow your tutoring business online.
Is it an online yoga class that you are teaching? Or is it a course in Mandarin or Spanish that you are offering to beginners? Or are you an expert on Calculus for high school students? Irrespective of your expertise or how much offline tutoring experience you have, any budding entrepreneur stands to benefit from these marketing strategies for an educational startup. Let us look at some EdTech advertising techniques and other digital marketing tools for your business.
Content Marketing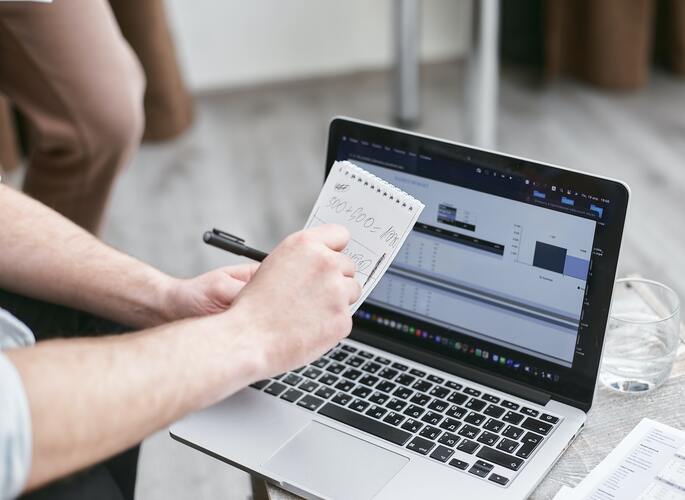 Content marketing can be a big boon to educational startups looking to market organically. This method enables entrepreneurs to talk about their tutoring businesses in a way that draws prospective paying customers – in this case, learners. This drives traffic from search engines, social media, and mass emails. Content marketing entails curating and publishing content in various formats, intriguing readers or viewers about your product offering to convert them into leads. However, just any content doesn't do the job. To be effective, marketers need to research what kind of keywords can optimally drive traffic to your listing. 
Entrepreneurs need to note that content marketing is not executed with the goal of immediate sales. Instead, it focuses on generating a following and then leads to being pursued by the business and delivering strong brand recognition. Write a blog about your tutoring business that comprehensively describes its salient features and offerings and positions it as a product that the reader perceives as valuable. In the age of short videos, create a quick 15-second video! Be creative yet professional and comprehensive. Videos can prove very powerful in creating and conveying your brand messaging fun and easy way.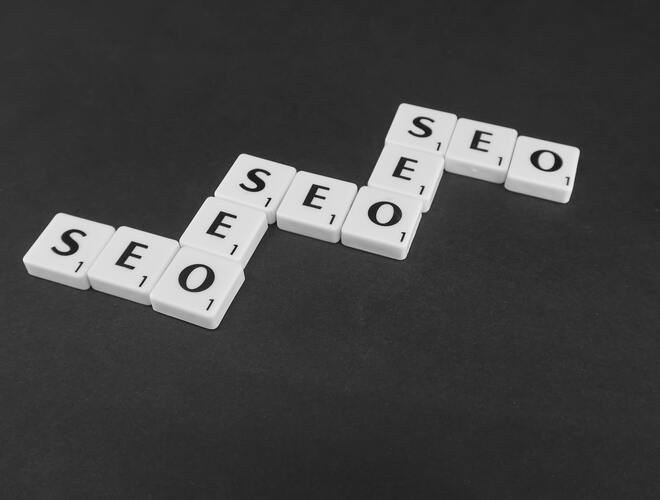 Once you have established your online tutoring business and are looking to expand it, you should be focusing on the right people finding it online. However, it does not happen by chance. Qualified leads become critical when your revenue stream and brand are at stake. This gap is bridged by search engine optimization or SEO.
There are several strategies that entrepreneurs can deploy toward search engine optimization for their tutoring business. The first step in SEO advertising is to create content on your pages that could genuinely capture people's interest online. That seems something one would do anyway, right? Not exactly. The content on your page must be high quality, relevant, and to the point. 
Ideally, when someone searches for "online Spanish classes," your business should show up on the first page of Google Search results. How do we do that? The keyword strategy ensures that your business gains visibility. 
While curating content for your page, your focus should be on involving relevant keywords – ideally, medium-tail keywords. That means your keywords should neither be too specific (why put words that very few people will search for?) nor should they be too generic or done to death. We want to make sure that our keywords bring in a steady stream of people interested in things closely related to our business. For example, if someone searches for the phrase "online language lessons," they will likely find your business among the top few search results – as long as you use the keywords judiciously in your content. 
Further, using on-page optimization can be of tremendous advantage to your online tutoring business from search engine optimization, mainly because this variable is entirely controllable and can improve results by a lot, just upon a bit of tweaking. Standard on-page search engine optimization methods include joining keywords in the URL, using the alt attribute to ascribe applicable depictions for pictures, updating the page's title tag by utilizing practical search terms, and updating your page's meta tags, for example, the meta description.
The following strategy, off-site search engine optimization, includes using external resources to upgrade your site and eventually draw more traffic. There are multiple ways to carry this strategy out, such as a visitor writing for a blog on your site, brand notices for your EdTech start-up, web-based media movement, and the backlink strategy. Backlinks aid center positioning elements in Google, Safari, and other significant web indexes (search engines). Off-site optimization requires more resources than different strategies, and upcoming or bootstrapped entrepreneurs might find the other strategies not just cheaper but much easier to carry out as a single-person operation.
Social Media Marketing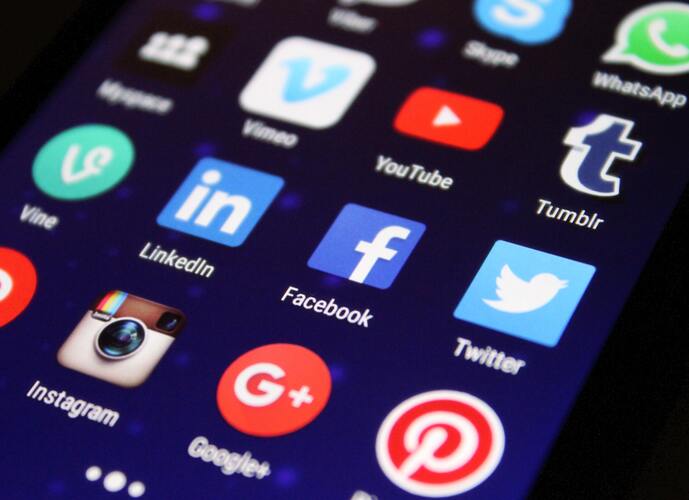 One of the most effective SEO strategies to drive more traffic to your online tutoring business is to utilize social or web-based media to push your work to large audiences with applicable keywords. Social media is simply unavoidable in the twenty-first century. Almost all of your prospective students would be on one of the other social networks, and many would be talking about online learning. 
With the assumption that customers (learners) keenly observe your content, it is highly likely they will, at some point, share it with their online communities and, therefore, draw more traffic to your site. Because this content relays your brand and goes far and wide, it must be accurate, concise, and visually appealing.
We have discussed several ways to digital marketing for your online tutoring business or your EdTech start-up. How do you measure the performance of your tools and boost performance? Several tools, such as Google PageSpeed Insights, test that URL's loading time and performance on desktop and mobile. It then rates your site's performance on a scale from 0 to 100 and tells you exactly how long the site takes to load on different metrics, and suggests areas for improvements. Google Analytics, Google Ads Keyword Planner, and Google Search Trends are other tools that help appraise your site's performance.
Join a Community of Entrepreneurs on Wise – The Teaching App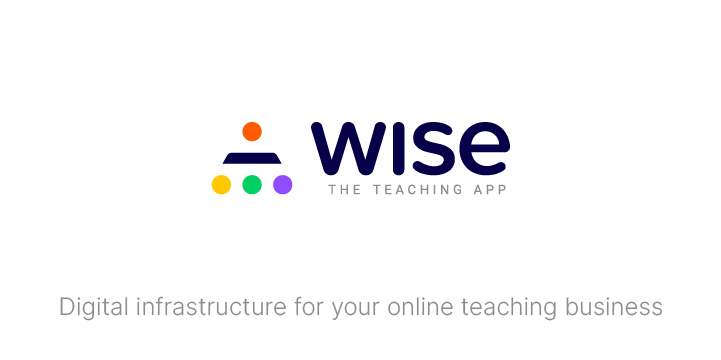 There is an alternative – or a supplement, depending upon the nature of your online tutoring business, to all the many tools and strategies we just discussed above. Independent tutors, especially those who do not have enough time, money, or other resources to invest in hosting their domain, listing their business, and consistently marketing it, can easily benefit from the services of Wise – The Teaching App. 
It is straightforward to host a microsite on Wise for your online tutoring business; it holds the promise of high reach and low cost – financially and otherwise. It costs as little as INR 625/month for an independent tutor to host a microsite on Wise, whereas it can cost several thousand rupees every month to market their domain. Even while streaming on YouTube, it can be months before a creator can monetize their content, plus it is far from the experience of teaching live. On Wise, tutors can sell their courses at just 5% of all transactions collected, incentivizing both the business and the platform.
Tutors on Wise have access to unlimited classrooms and unlimited storage. Moreover, because it is a consolidated platform that hosts microsites for a large number of tutors and subject matter experts in many areas, the platform is widely recognized in student communities. Tutors on Wise hold their classes on Zoom, probably the most commonly used video conferencing platform globally, ever since the pandemic hit. 
The convenience factor of hosting your microsite on Wise is that you do not have to worry about marketing or finances, enabling you to focus entirely on your teaching. The philosophy behind the inception of Wise was to bridge the gap between learners and educators – independent tutors and EdTech startups alike. Our mission is to democratize access to top-notch tools for online education for both learners and educators. Our goal is to match the best teaching talent with the most eager classrooms full of students. Do you see yourself educating a sincere but less privileged student who cannot purchase a laptop but is keen to learn? Do you want such a student to be able to discover your tutoring business online quickly? If your answer is yes, start your free trial on Wise here!