From hiring influencers to throwing out your launch templates, here are 17 answers to the question, "What are the best insider tips for selling your courses in 2023?"
Work With Influencers 

Use Urgency

Leverage the Power of Content Marketing

Sell to People Who Know, Like, and Trust You

Cross Promote With Other Experts

Reach Out Directly

Determine Your Traffic Sources

Promote to Your Target Audience

Invest in Student Engagement

Build a Trustworthy Brand

Reward Your Clients to Share the Course

Gather Testimonies and Reviews 

Make Your Courses Stand Out With VR

Stop Selling, Start Building Relationships

Leverage SEO 

Offer Money-Back Guarantees

Throw Out Your Launch Templates
Work With Influencers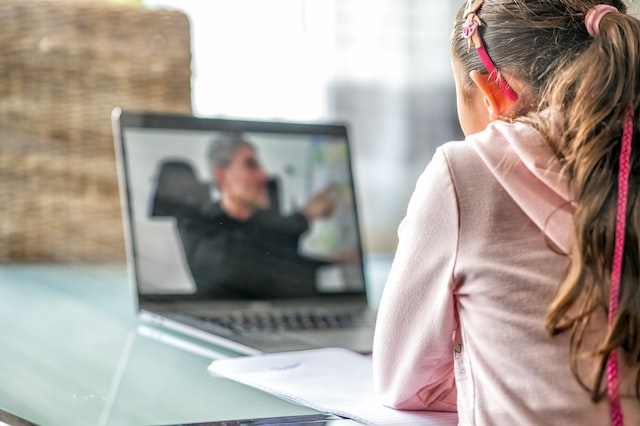 One insider tip for selling your courses in 2023 is to not only focus on the product yourself but also build relationships with influencers. An uncommon example is creating a "team" of advocates for your course who can act as co-brand ambassadors and help spread the word about what you offer. 
This will increase visibility for your course and create a connection between potential students and people they trust who have seen success with what you offer. This type of team will reach multiple audiences more quickly than if it focuses solely on self-promotion.
Michael Alexis, CEO, swag.org
Use Urgency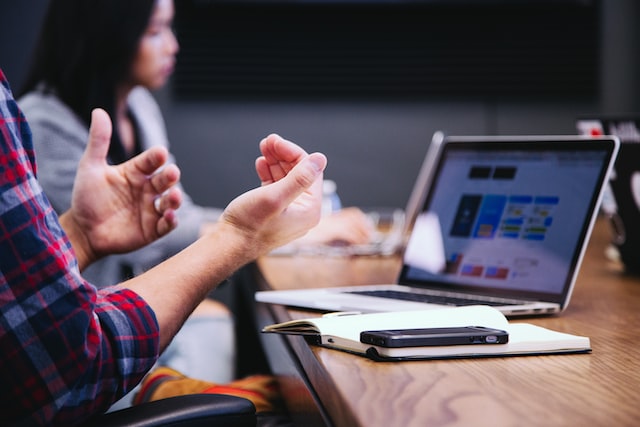 If you're looking to sell your course, one thing you can try is creating a sense of urgency. This can be a great way to motivate potential students to sign up. One way to do this is by offering a limited-time discount on your course. This can be a powerful incentive for people to act fast and take advantage of the discount. 
Another option is to highlight the benefits of taking the course now rather than later. For example, you could say that the course covers timely information or that specific resources or opportunities will only be available for a limited time. 
You can also use scarcity tactics, like limiting the number of spots available in the course and saying that the system is in high demand. It can give people a "now or never" mindset that pushes them to take the plunge and purchase. Just be sure to be transparent and ethical in your marketing efforts.
Natalia Brzezinska, Marketing & Outreach Manager, UK Passport Photo
Leverage the Power of Content Marketing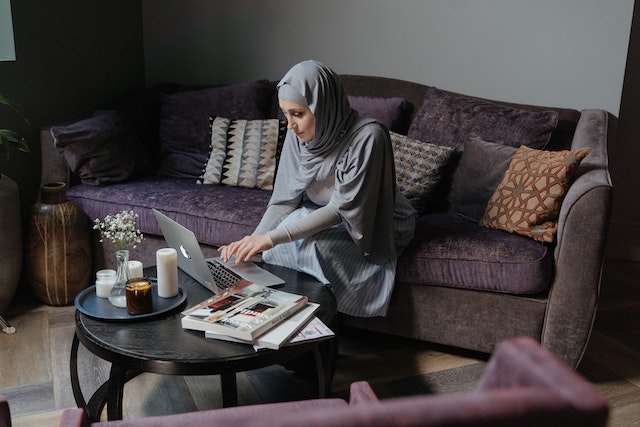 One insider tip for selling courses in 2023 is to leverage the power of content marketing. Content marketing involves creating high-quality, valuable content that educates and engages your target audience. 
You can do this through blogging, video tutorials, webinars, podcasts, e-books, and more. By providing helpful content about your courses and their benefits, you can establish yourself as a thought leader in your industry and attract more students to your online courses.
Creating content promoting your courses can drive more traffic to your website and increase conversions. Content marketing also helps you build relationships with potential students and helps them trust your courses' value before making a purchase decision.
Amira Irfan, Founder & CEO, A Self Guru
Sell to People Who Know, Like, and Trust You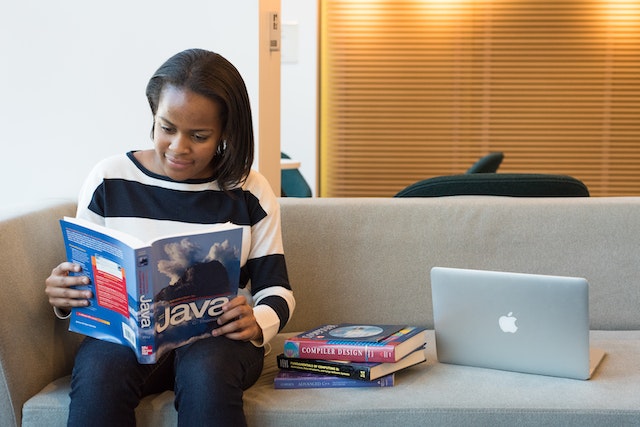 If you want to sell a course in 2023, start with people who already know, like, and trust you. Reach out to them individually with a personal message about your course. You'll get higher conversions than doing a blast or targeting the public. Ask them to leave reviews online and follow up with them for individual feedback. 
When you reach out to them, ask if they know a few people who would benefit from the course and get the referral. If you grind a little, you could reach a tipping point where the course takes off organically because you've built a solid foundation of users and reviews.
Dennis Consorte, Digital Marketing & Leadership Consultant, Snackable Solutions
Cross Promote With Other Experts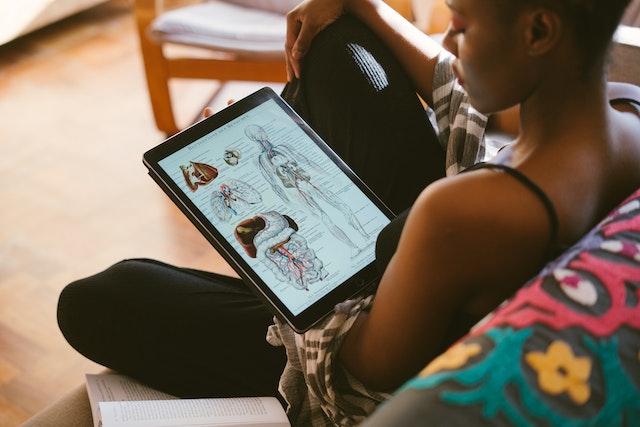 One insider tip for selling online courses is to consider an online event or webinar featuring experts who serve the same target audience as you. By enrolling these experts in your event and having them promote their interviews to their audiences, you can tap into their networks and potentially reach a larger pool of potential students. 
Offering these experts a gift can be a helpful way to reward them to promote your event to their followers. This can be an effective way to build buzz around your course and attract new students, while also providing value to your existing audience by introducing them to other experts and resources in your field. 
Overall, this strategy can be a win-win for both you and the experts involved, as you both stand to benefit from the exposure and connections made through the summit or challenge.
Ivana Taylor, Small Business Influencer, DIYMarketers
Reach Out Directly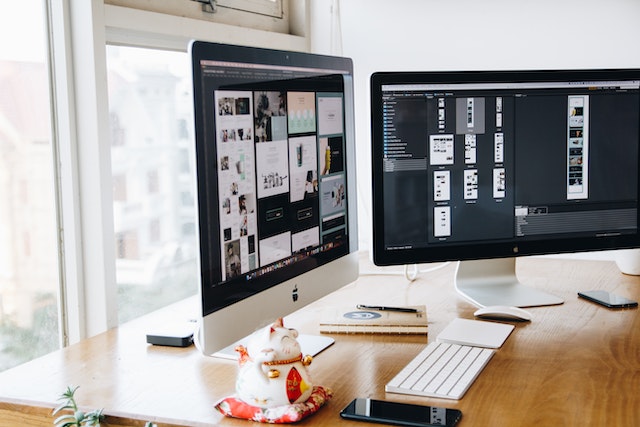 I used to run courses to help local businesses with their digital marketing every month, and one of the best tips I can offer you is to make direct contact through social tools such as LinkedIn and Twitter
This may feel slightly intrusive initially if you aren't used to doing something like this, but it is one of the best marketing tools you have as someone who runs a course. The reason for this is that there are a lot of courses out there, and people become skeptical about which to trust and what's best for them, so reaching out and being able to give a more personal explanation with some more insight can help to pull a sale through.
People feel more comfortable spending on something like this when they feel like they can trust you, and it helps build a relationship—many of my students came back multiple times for a variety of my courses.
Brett Downes, Founder, Haro Helpers
Determine Your Traffic Sources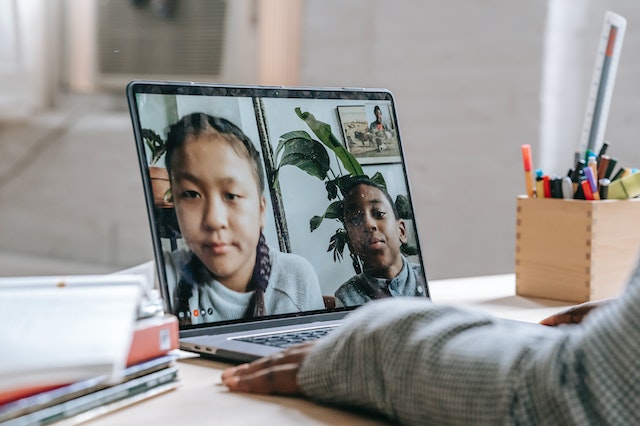 To increase sales, you need traffic. There are many ways to drive visitors, including paid ads and organic content like social media posts, blog entries, and YouTube videos. Paid advertisements drive traffic the quickest of all sources. This is because they present your brand and program to ideal clients more quickly than organic content can. 
To turn that traffic into money, you want to drive as much traffic as possible to your sales page. Make a list of places your ideal consumer frequents to determine your traffic sources. As you might have suspected, this is another situation when your consumer persona is helpful. 
Examine how you may use each platform to market your course and drive traffic to your sales page once you've listed potential places (such as Facebook, Twitter, YouTube, and other websites pertinent to your sector). The beautiful thing about most platforms is that they provide audience insights.
Joe Li, Managing Director, CheckYa
Promote to Your Target Audience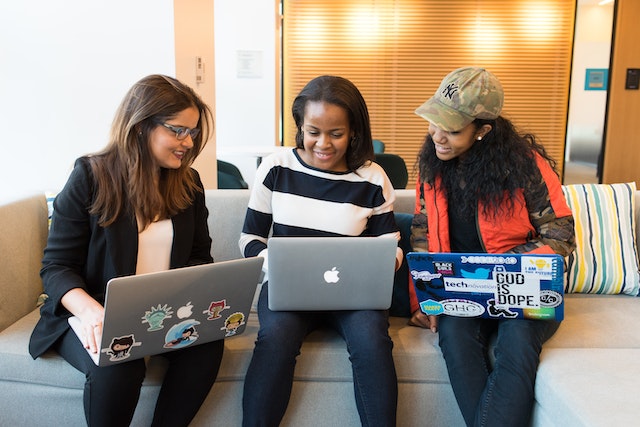 Wherever your course is, the key thing you will always need to know is your audience. You want to be promoting to the people you know will have an interest—especially if spending money on social media advertising, or anything like that, you will get a better return when you are more targeted.
It may seem like promoting to 3,000 people will be a great idea, regardless of who they are, but evidence proves that spending the same amount on promoting to 500 who have shown an interest in your course subject will see a far higher return of success
For us, this looks like promoting to coffee lovers because we are selling a course on making wonderful coffee, but it equally applies to any subject. If you are selling a course on photography, look at targeting people who have highlighted interests in photography or art‌. If people are already interested, this could be a course they were already considering anyway and you are just tipping the scales.
Alex Mastin, CEO & Founder, Home Grounds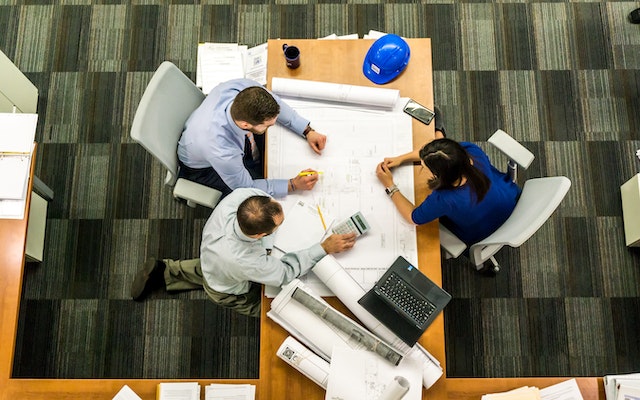 You may have excellent course materials, an excellent course outline, and excellent delivery methods. But if student engagement is low, too many students will drop out and not finish your course. 
It might not seem like a big deal to some coaches since the learner has already paid. If people don't finish the course, you'll get fewer reviews, referrals, and repeat customers. It's a downward spiral. So, hold live discussions or Q&A sessions regularly (say every Wednesday), incorporate a group feedback system (encourages accountability), and add a way for students to interact with each other (either through engagement-oriented course platforms like LearnWorlds or LinkedIn or Facebook Groups).
Jon Torres, CEO, Jon Torres
Build a Trustworthy Brand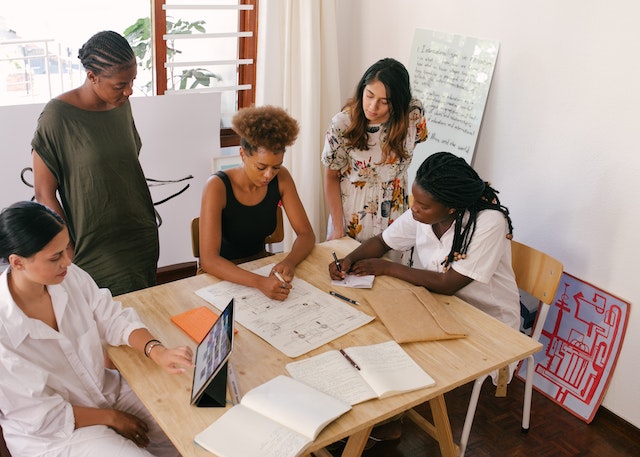 One of the most effective ways to get more online course sales is to focus on building a trustworthy personal brand and becoming someone who is known online as a go-to expert in your market. Creating and distributing content across social networks such as Twitter and LinkedIn—or wherever your potential customers spend time—is a great way to do this.
I've personally done this before to launch my e-commerce email marketing course, at the time using Facebook and LinkedIn to drive a large number of initial sales. I'm now working on version 2.0 and will replicate my original strategy, but this time using Twitter, LinkedIn, and YouTube, which all have great organic reach in 2023.
Ryan Turner, Founder, Ecommerce Intelligence
Reward Your Clients to Share the Course
Word of mouth is hands-down the most effective way to market your course to a new audience, particularly an audience that mirrors your target group perfectly. 
If you can think of incentives that your current users would find hard to turn down, you can use these to nudge them towards putting the word out there and spreading your course among their network and social groups. In no time, you'll see an influx of highly interested people signing up for your course, and you can use the same strategy to incentivize them too.
Guy Sharp, Relocation Advisor, Andorra Guides
Gather Testimonies and Reviews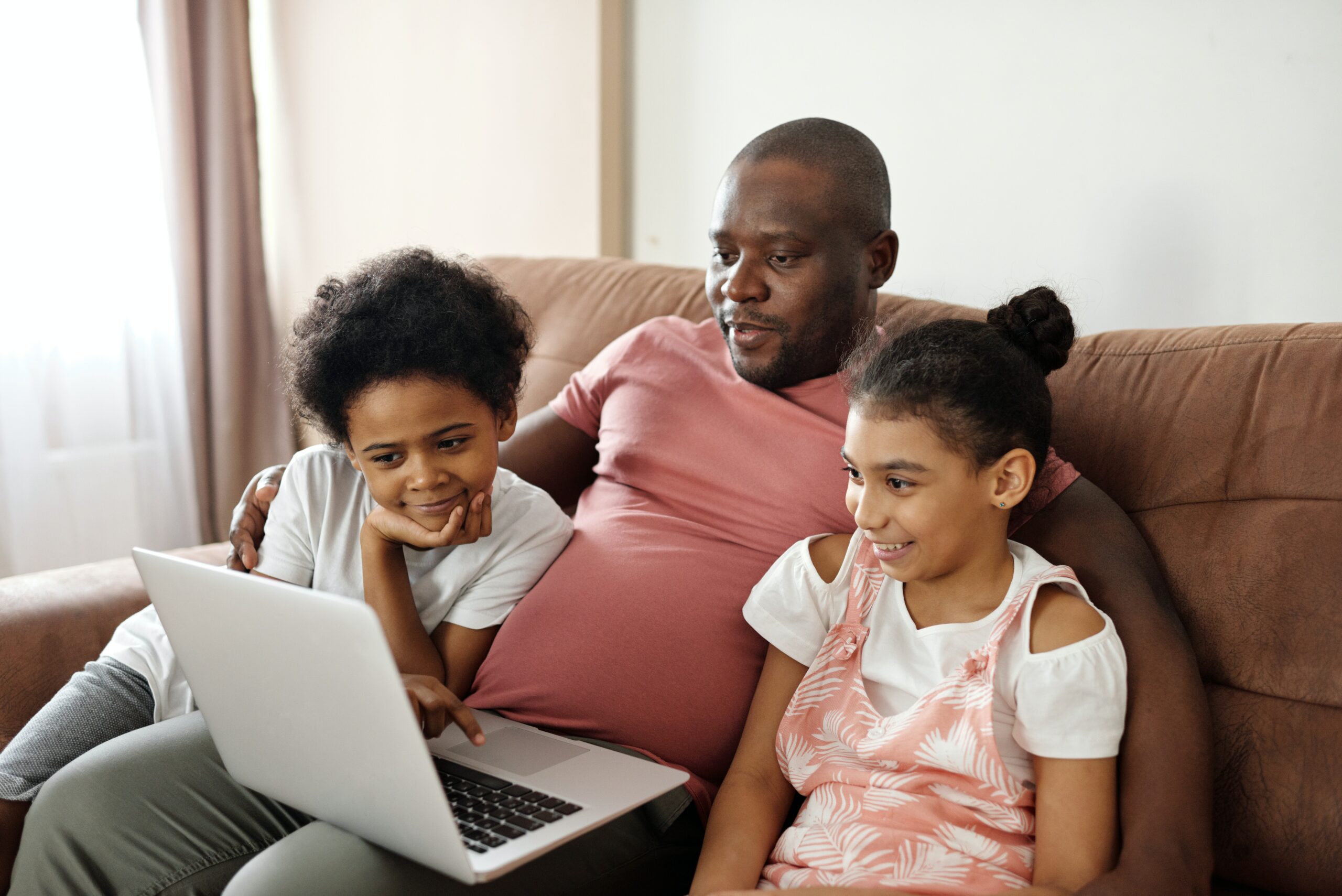 Are you looking for the best way to sell your courses in 2023? It is an obvious concern because of the rising competition. When you put your best effort into creating a course but can't get enough of an audience, it can be discouraging. The reason could be a lack of selling tactics. Well, there are many ways to sell your course in 2023, but one thing that will surely work for you is testimonies and reviews.
People always read reviews, feedback, and testimonies before buying any course online. So, focus on writing effective and realistic reviews and testimonies. People are more likely to invest money in the course when they find favorable reviews. It works like a trust-building factor for a course.
Reviews should be personalized and course-centric to sound realistic. For this, you can hire professional writers and increase the number of reviews about your course. But make sure at least some people have already bought it because a brand-new course can't get many reviews.
Yogesh Kumar, Digital Marketing Manager, Technource
Make Your Courses Stand Out With VR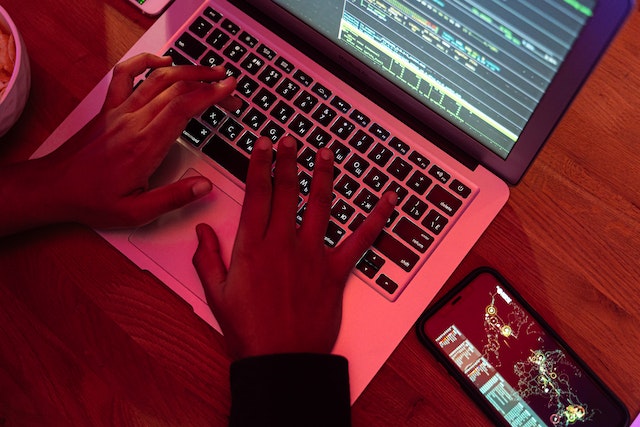 When selling courses in 2023, an insider tip is to engage customers in a more immersive and interactive manner. For example, consider streaming lessons live with virtual reality (VR) instead of just providing pre-recorded videos.
With VR technology, students can feel like they are "in the room" with their teachers. Many educational experts have argued that this makes for better retention of material because of increased engagement and connectivity between teacher and student. 
Additionally, it allows instructors to respond to questions in real-time and adjust the course accordingly. This enables a more tailored learning experience for all participants, which ultimately increases course sale opportunities.
Grace He, People & Culture Director, teambuilding.com
Stop Selling, Start Building Relationships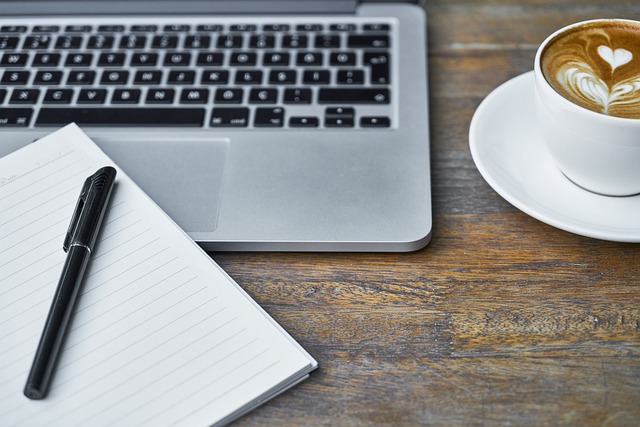 The best way to increase sales on your courses is to build relationships within your industry of choice. Networking with influencers, doing extra work to talk to potential customers, and creating content that resonates with potential buyers are all essential components of building relationships. It may take more time than a traditional marketing campaign, but the long-term returns far outweigh any cost of entry.
Creating meaningful connections through thoughtfully crafted conversations and content will keep your conversations top-of-mind for those seeking solutions and insight into their industry. Viewing yourself as a partner for people's success rather than just a vendor selling courses is the best way to ensure your courses stand out from other online course providers in the coming years!
Tom Hamilton-Stubber, Managing Director, Tutor Cruncher
Leverage SEO 
In 2023, one fundamental way to stand out and increase your visibility is through optimizing your courses for search engines with Search Engine Optimization (SEO).
By targeting keywords related to your courses, you can help your courses appear higher in search engine rankings and attract more visitors to your website
Here are a few insider tips:
Research keywords related to your courses.
Identify the most relevant keywords related to your courses and use them in your course titles, descriptions, and other content.
Optimize the content of your courses.
Include keywords in the titles, headings, images, and text of your courses to make them more attractive to search engine crawlers.
Use SEO-friendly URLs
Make sure your course URLs are SEO-friendly and contain keywords that apply to your courses.
Increase website speed
Optimize your website so that it loads quickly and efficiently, as fast page loading speeds are a factor in search engine rankings.
Jaya Iyer, Marketing Assistant, Teranga Digital Marketing
Offer Money-Back Guarantees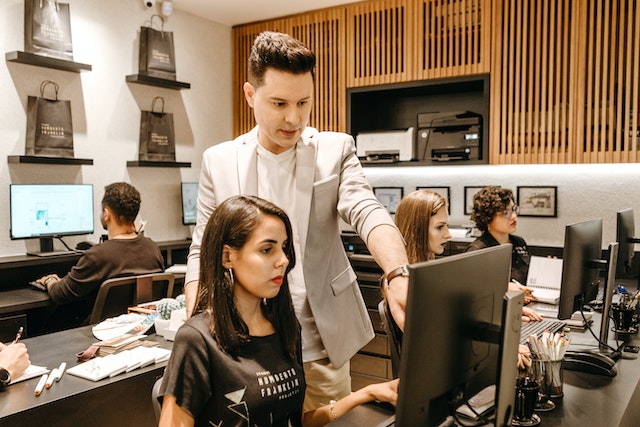 Often seen as a risky move, it will not only help emphasize how much you believe in the quality and effectiveness of your course, but it will also instill trust in your customers and take away the barrier to purchase. 
It also shows that you prioritize customer satisfaction over profit, which is one of the major factors behind an intent to purchase. Money-back guarantees also encourage customer feedback. If a customer returns to your course, they are likely to leave feedback, allowing you to identify what course areas need to be changed to achieve a better outcome.
Nirav Patel, Growth Leader, GrowthWisely
Throw Out Your Launch Templates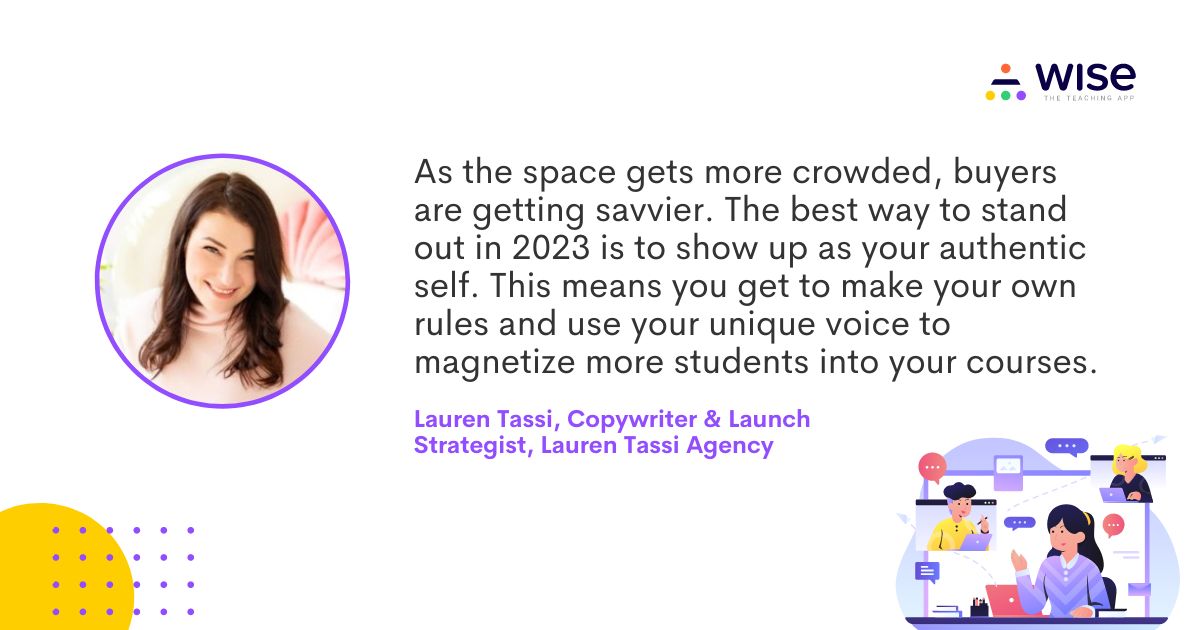 It's time to ditch the tired templates and overused formulas. Online course consumers must feel a real emotional connection to you and your offers before they're willing to give up their credit card numbers. 
As the space gets more crowded, buyers are getting savvier. The best way to stand out in 2023 is to show up as your authentic self. This means you get to make your own rules and use your unique voice to magnetize more students into your courses.
Lauren Tassi, Copywriter & Launch Strategist, Lauren Tassi Agency
Final Thoughts
Selling your course in 2023 will be more difficult than before because the market is larger and more saturated. However, specialized sales efficacy devices, demonstrations and good quality content will always win out by the end. If you are planning on selling your course on a platform, we are here to help.