Are you on the fence about starting your online coaching institute? Have you been taking your time planning to take the leap but always letting the fear of the unknown dissuade you from actually doing it? In your heart of hearts, do you know that this is what you are meant to do but somehow cannot figure out how to grow your tuition business? Well, you have certainly come to the right place.
If you are someone who has been meaning to start their online coaching business, the timing could not be more perfect. Since the pandemic shook the world to its core, and businesses and entire classrooms full of students and educators were forced to acquaint themselves with the virtual arena, the demand for online institutes has been enormous. For school students, recent grads, young professionals, and anyone else looking to upskill, virtual institutes — where skilled professionals and SMEs offer the training to survive in this brave new world — have proven to be the answer. If this is a revolution, it is here to stay. So, how do you ensure that you are not just at the forefront of this revolution but also profit from it? 
If you want to learn how to grow a tuition business, you should start by recognizing your target audience. The pandemic era has seen a surge in people looking for online courses, and these people usually fall in one (or more) of the three categories below:
Professionals acquainting themselves with the new rules and skills required to work in the ever-shifting workspace
 People trying to upskill
Students and professionals who would rather not brave the virus to attend offline classrooms 
The percentage of students and professionals who fall into either or all of these categories is huge. But not many online institutes have been able to build the credibility to successfully tap into it due to a lack of sheer planning. So, how do you ensure that your institute is not one of them?
How to build a successful starting a coaching business from scratch
Anyone who wants to set up an online coaching business also dreams of its success. So, we know you want to see your online coaching venture rise intimidatingly high above your competitors and become pretty much a household name. We also know that there is no one answer, no magic pill that can make your institute famous overnight. 
But, with careful planning, research, clever marketing, and investing in an infinitely efficient management partner like WISE, you can start to set up an online coaching business that will hopefully one day become an empire. So, without further ado, here are the steps you need to follow to build a successful starting coaching business from scratch:
Start by charting out your goals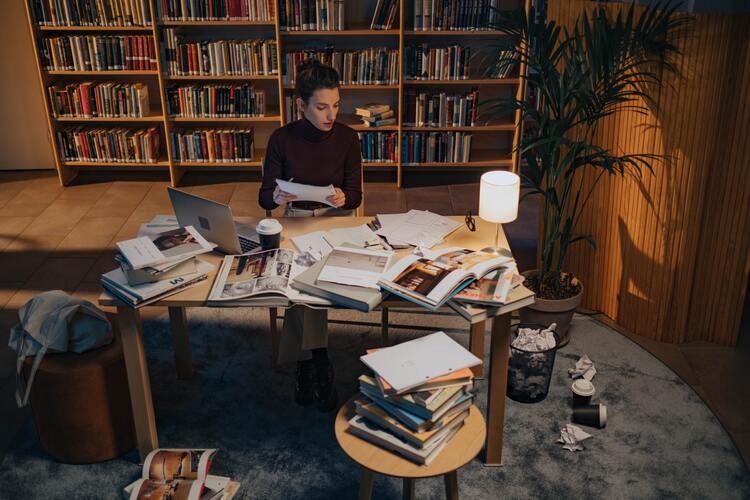 This is the moment of truth. You have done your research. You know you want to do this. Now it is time to define your goals. Knowing what you want out of this, how much you can contribute, and what kind of future you want to design with the help of your new coaching business is the first step of this process. So, begin by answering these questioning and writing down the answers to them:
What do you want to teach?
How much do you want to earn out of your new business?
How much time can you afford to spend on this?
What kind of legacy do you wish to leave behind?
Once you know your goals, it is time to proceed to the next essential step, i.e., knowing your audience.
Recognize your target audience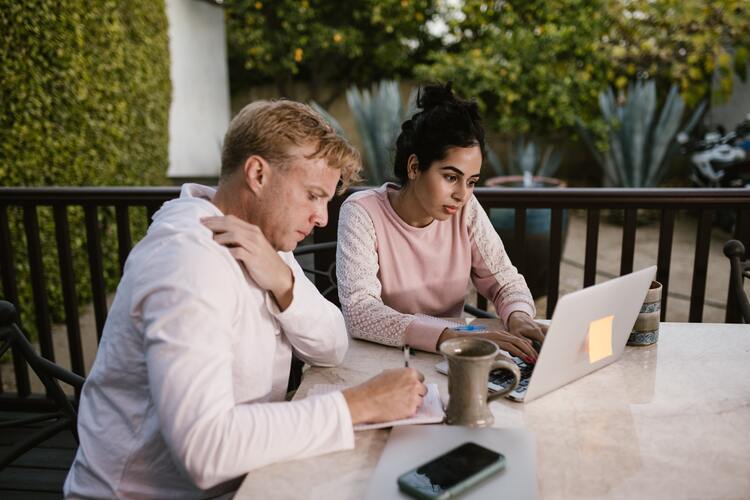 The lion's share of your work is done the moment you understand who it is you want to teach. Go about it the way a marketer or an app designer would, i.e., work on creating a persona. Understand:
Where your audience is located
This may seem redundant since an online platform often makes location seem unimportant. But location does not just determine language but also what's trending in the market at that very moment, which, in turn, will decide what candidates want to learn.
Young professionals would be looking to develop newer skills in their own and related fields.
What courses do they want access to
This involves competitor and market research. Check what courses are out there already, see what's popular, and determine results accordingly. Visit professional forums to recognize market gaps and target those.
The purpose behind why they are subscribing to your course
Most young professionals would be looking to upskill to find better prospects
What level of learning your prospective subscribers are at
Are they beginners? Do they have some idea about the subject matter already? You would need to design your course accordingly.
Once you have an overall idea about who you are targeting, you would not only find it easier to design your course itself but also to determine how to market the courses on offer. Knowing the target audience also means knowing the pain points. You know who your students are and what they want (even if they don't quite know it themselves). This will help you develop your USPs, i.e., your unique selling points.
Decide on your USPs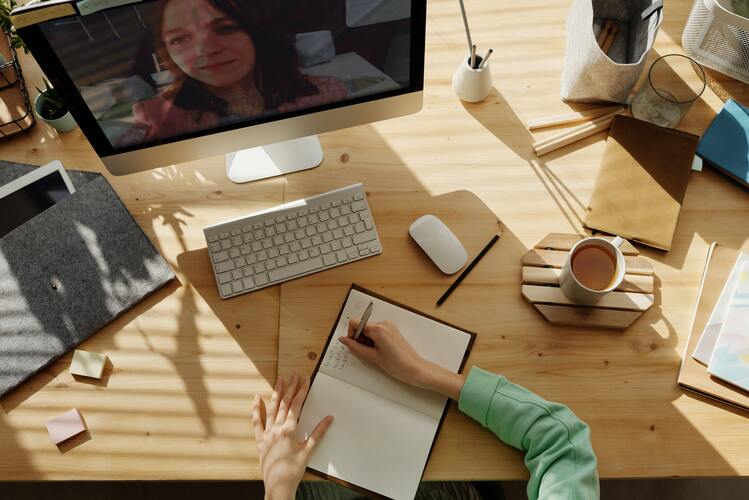 To decide your selling points, answer this question: What are you offering that is different? Online coaching institutes are being created every day. So, how do you plan on standing out? 
Since you already know your audience and their pain points, try and target those. Give people what they want and need, when they want and need it. You determined the market gaps in the previous step. Now aim to fill those.
Your USP could be as simple — and as impossible to ignore — as competitive pricing for courses taught by SMEs. Or it could be something else entirely. Just remember: A USP should be sustainable. If you are planning on offering one-on-one sessions for students, know that if and when your institute takes off — which is your end goal anyway — such sessions will be harder to sustain. So, offer something you know you can keep offering. It is better to give people access to simple delights than giving them fancier ones and then having to take them away because you cannot sustain them. 
Build the website
Once you have reached this part of the process, know that the most difficult work has already been done. But that does not make this step any less critical. Your institute's website is its persona. It creates the brand image and helps develop credibility. Since no student can visit and tour an offline campus to find out how they like it, the website will have to serve in its place. Your landing page will also probably be central to your marketing efforts. So, everything — from the logo to the fonts you choose to the landing page — should be designed with effort. Your website should have:
A professional looking logo
An About Us page
This will trace and tell the story of the institute and the people behind it.
A Promotions/Subscriptions page
Remember to sum up everything necessary here — from courses on offer to USPs to discount bundles and combo offers. Try to include the information and CTAs intelligently so visitors do not get overwhelmed. This can also serve as your landing page.
Who have you worked with? Who have the other coaches worked with? This is where you get to boast. List the appropriate accolades, awards, and praises showered on you and your team. The sole aim of this page is to build credibility.
Design the course(s)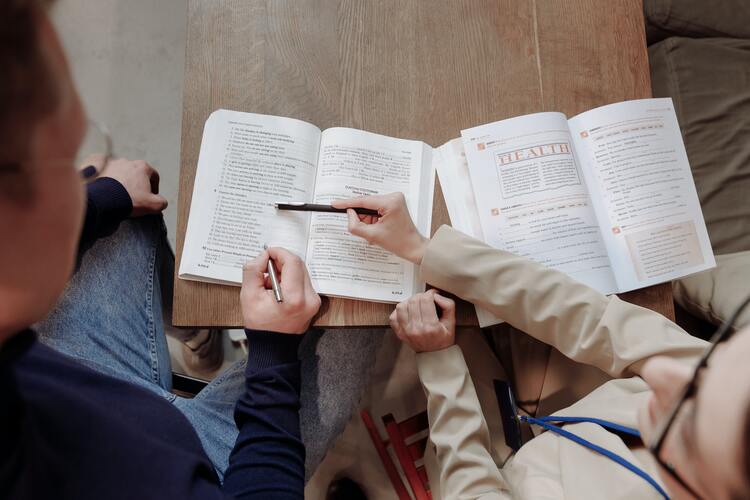 Suppose you have already spent time knowing your audience and conducting market research like the previous steps mentioned. In that case, you already know what courses you should create based on what's on-demand currently. So, once you know for sure that the course you are planning on putting on offer is going to tell, it is time to start designing it. If you are pretty new to this and don't know how to begin designing a course, here's how you can go about it:
Start with the course outline
Write down the course's final aim and then divide it into lessons. An objective should follow each lesson. 
For example, if you are planning on teaching an introductory gardening course, the course outline should look something like this:
Lesson 1 – Choosing the right plant
Objective: Students would learn how to choose the right plant depending on the season, location, and whether they are planning to keep indoor or outdoor
Lesson 2 – Choosing the suitable soil
Objective: Students would learn how to choose and mix soils depending on the specific requirements of the plant
Lesson 3 – Choosing the correct fertilizer
Objective: Students would learn how to pick the right fertilizer depending on the unique requirement of the plants and determined by the composition of the local soil, etc.
And so forth.       
Gather course material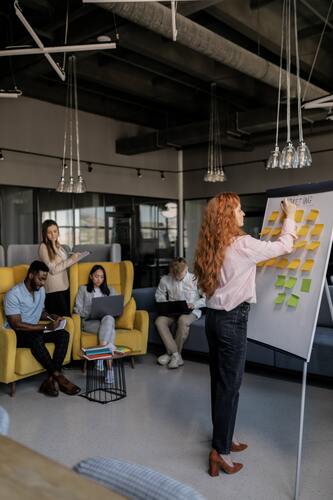 Once you have your outline, it is time to gather your materials. If you are a subject matter expert, you already have old notes, papers, and podcasts on it. Gather any such old materials and spend time researching and gathering materials from other credible sources. Once you have your materials, you can create the entire course based on your outline. Try and design the course using a mix of media and try and make it as interactive as possible so students can engage more.
Find the right online class management partner.
Now that your courses are designed and your spanking new online institute is all set to launch, it is time to find yourself the right management partner that will help you keep track of everything — and we mean everything. 
Take WISE, for example. An infinitely scalable solution to institutional management, WISE is a one-stop shop for all your online class management requirements. It lets you keep track of student performance and attendance, share announcements, and communicate better with parents. A range of intuitive tools help educators keep their class materials organized and their lessons interactive, so they can do what they do best — teach in peace.
Don't forget marketing and analytics.
You cannot launch a business online and not market it. Word of mouth marketing is great and all. But the best part about an online coaching business is the sheer unlimited access it provides to learners worldwide. Marketing allows you to tap into these pools of prospective subscribers. But don't just invest randomly. 
Check options like email and affiliate marketing and see what works for you. Also, remember to invest some funds into social media marketing. Create an institute page that links to your website, put in all the data you gathered about your target audience, and put your ads on relevant platforms. These ads would ideally lead to your website's landing page but also remember to highlight course discounts and combo packages on offer. 
Getting Facebook Pixel may also be a good option. The tool is excellent at keeping track of visitor behavior and helping you make your ads more appealing.
The next step is to connect to Google Analytics. This powerful tool is completely free to use and can help you keep track of your marketing efforts to know what's working and what isn't. 
Ready, set, launch!
You have researched, prepared, planned, and marketed your institute. Now all there is left to do is launch your online coaching venture. But, after you are done spilling champagne and partying the launch night away, know that this is only the beginning. Once the classes are launched, you will soon have to start gathering feedback about the educators, tracking your marketing efforts, and analyzing the overall performance of your institute. Thankfully, WISE will help you keep track of most of it and make the management of your new online institute a piece of cake.